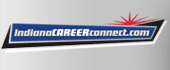 Job Information
Carrington Mortgage Services

Desktop Support Technician II

in

Westfield

,

Indiana
Overview
FOUNDED IN 2003, Carrington has evolved from a mortgage credit asset manager into a vertically-integrated financial services company that covers virtually every aspect of the single family residential real estate transaction, including investment in U.S. real estate and mortgage markets, loan origination and servicing, asset management and property preservation, real estate sales and rental, and title and escrow services. Carrington has built the infrastructure necessary to maximize value during any market cycle. This position is located in our Anaheim, CA office.
Consider Carrington Today!
Responsibilities
The Desktop Technician II is responsible for install, update, and repair of personal computer hardware and software systems. Recommend, maintain, and implement desktop solutions in support of organizational business needs. Perform all duties in accordance with the company's policies and procedures, all US state and federal laws and regulations, wherein the company operates.
ESSENTIAL DUTIES AND RESPONSIBILITIES:
Support, troubleshoot, research, and resolve computer hardware and software problems related to installations, operating system and application installations, network, hardware deployment and recovery, and installation and upgrade of new and existing computer equipment.

Build, configure, and modify workstations and images, including installation of operating systems, applications, and company-specific files; configuring security settings; adding hardware drivers; and updating/patching operating system/applications.

Build and modify software installation packages, including customizing application components, inputting company-specific details, and testing custom install packages.

Perform maintenance tasks and configuration with desktop management software tools, including software updates and patches, remote control tools, application inventory and management, inventory reporting, imaging computers, and IT asset management.

Establish and maintain user accounts and passwords in accordance with company information security guidelines.

Manage enterprise software inventory system to track and distribute company approved software programs and updates.Set up, move and/or transfer phone extensions.

Perform other duties as assigned.
Qualifications
High school diploma or equivalent.

Technical training in desktop management beyond high school preferred; some college or equivalent work experience preferred.

Microsoft Certified Systems Engineer (MCSE) certifications in applicable Windows operating system certification preferred; Desktop Administration Suite or comparable system certification preferred.

Five (5) or more years of desktop support/technician experience.

Experience with MS Windows installation and troubleshooting.

Experience with network troubleshooting, including in-depth knowledge of Transmission Control Protocol (TCP)/Internet Protocol (IP) and LANs.
EEO/AAP
Job LocationsUS-IN-Westfield
Job ID2020-9543
Position CategoryInformation Technology
CompanyCarrington Mortgage Holdings, LLC
Position TypeRegular