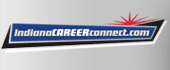 Job Information
Carrington Mortgage Services

Foreclosure Specialist, II

in

Westfield

,

Indiana
Overview
FOUNDED IN 2003, Carrington has evolved from a mortgage credit asset manager into a vertically-integrated real estate and mortgage company with four business divisions: Asset Management, Mortgage Servicing and Origination, Property Logistics and Management and Real Estate Services. TOGETHER, the Carrington Family of Companies has the ability to direct a range of activities across the life cycle of single family residential assets. Today, Carrington seeks to deliver to investors and consumers a comprehensive set of products and investment opportunities in the single-family residential markets with the ability to execute immediately.
Responsibilities
Responsible for monitoring activities of foreclosure vendors relative to the accurate and timely handling of residential mortgage loans in foreclosure in accordance with applicable state foreclosure requirements. Provides assistance and training to on-site staff of foreclosure vendors.
ESSENTIAL DUTIES AND RESPONSIBILITIES:
Maintains, reviews, follows-up and ensures the timely and accurate completion of all regular scheduled steps including outstanding /late steps in the foreclosure tracking templates on a daily basis.

Communicates with attorney's/trustees via Lenstar regarding delays and requests for information.

Ensures all attorney fees/costs and foreclosure costs charged are within Investor, Fannie Mae, FHA, VA, and PMI allowable fees schedules.

Identifies "exception cases"/lien threats on a daily basis including but not limited to tax sales, drug seizures, and contested foreclosures. Notifies the manager and the investor/insurer as required.

Notifies the investor the day following the sale of the sale results.

Verifies taxes and insurance maintained and paid timely.

Completes monthly, investor/client, PMI, VA, and FHA (SFDMS) reporting.

Documents all servicing, action taken, delays, follow-up, and phone conversations in the system notes

Compiles, maintains, and inputs all appropriate IRS 1099A/1099C information for each foreclosed loan in the same month that the foreclosure sale is held.

Reviews future sales 14 days prior to foreclosure sale to ensure all requirements are met.

Monitors third-party sale funds process, provides posting instructions, and properly closes out file.

Monitors foreclosure Deeds and escalates any delays in obtaining the Deed that will exceed 30 days.
Qualifications
EDUCATION AND/OR EXPERIENCE:
High School Diploma or equivalent work experience

Some college preferred

One (1) to two (2) years' banking/mortgage experience

Previous paralegal experience preferred.
WHAT DO WE OFFER?
Competitive compensation with incentive bonus plans

Excellent benefits including Medical, Dental, Vision, 401K, Short Term and Long Term Disability Insurance

10 days of paid vacation in the first year, not including sick time or floating holidays

Access to several fitness, restaurant, retail (and more!) discounts through our employee portal;

Customized training programs to help you advance in your career.

Employee referral bonuses so you'll get the opportunity to work with friends (and get some extra cash in your pocket!).

And a philanthropic workforce that supports causes year-round through the Carrington Charitable Foundation.
EEO/AAP Employer
Need help finding the right job?
We can recommend jobs specifically for you!
Carrington is an Equal Opportunity Employer and does not discriminate on the basis of race, gender, ethnicity, religion, national origin, age, disability, veteran status, or on any other basis prohibited by law.
Job LocationsUS-IN-Westfield
Job ID2021-10810
Position CategoryServicing
CompanyCarrington Mortgage Services, LLC
Position TypeRegular