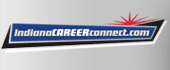 Job Information
Suburban Health Organization

Pain Interventionalist: Riverview Health: 2566

in

Westfield

,

Indiana
Pain Interventionalist: Riverview Health: 2566
Print
2566
Riverview Health
Westfield, Indiana
Lauren Carrell
Laurenc@suburbanhealth.com
Anesthesiology, General
Physical Medicine and Rehab
Competitive salary and benefits package
Quick Links
Riverview Health

Visity Indy

Indianapolis named top 10 best places to practice medicine!

Westfield Community

Westfield Washington Schools

Westfield Parks & Recreation
Overview
Riverview Health is looking for a Pain Interventionalist to join their expanding team. This is NOT a Pain Management opportunity. Physician will be performing nerve blocks, procedures etc.
Location of opportunity will be in the new Westfield hospital. Ideal candidate will be motivated to grow the practice.
Full-time opportunity
Employed
Competitive salary and benefits package.
Hospital Description
Riverview Health is located in the heart of Hamilton County, Indiana, just 15 minutes north of Indianapolis. The 156-bed county-owned hospital brings big-city services to the doorsteps of area residents and employers. Our medical staff is comprised of 350 physicians, in 35 medical specialties, who are recognized for clinical and service excellence. Riverview Health offers primary care and specialty physicians throughout Hamilton County and in adjacent communities. Riverview Health is one of the largest employers in Hamilton County, employing over 1350 full-time equivalent employees, thus having an enormous impact on the community's economy. The hospital is owned by the county and receives no tax dollars for operating expenses.
Community Description
Westfield offers affordable living for families, at costs accessible to many first-time home buyers. There are many residential communities that will appeal to a diversity of life styles that include small single family homes, large custom homes, town homes, golf villas, condominiums and apartments. Westfield is a growing community located 20 miles north of Indianapolis in beautiful Hamilton County. Westfield has everything you're looking for in a safe and prosperous community where family traditions are valued. Rich in its Quaker heritage dating back to 1834, historic landmarks such as Asa Bales Park and the adjacent Westfield slave cemetery are distinctive reminders of the Town's involvement in the Underground Railroad.
ShareThis