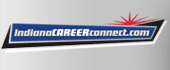 Job Information
Fedex Ground

Ops Coordinator

in

Zionsville

,

Indiana
Auto req ID: 262802BR
Position Type: Part Time
Employee Type: Nonexempt
Job Summary
Provides operational support through the coordination of the quality, service and administrative functions in the pickup and delivery area. Responsible for the dispatch of transportation equipment in accordance with the Linehaul plan to minimize costs and ensure service integrity. Performs process checks to ensure regulatory compliance.
Essential Functions
•Monitors facility reporting metrics related to service, safety, cost and quality on a daily basis. Investigates potential performance issues and addresses with Business Contacts and Authorized Officers (BC/AO). Reviews inaccuracies in generated reports with appropriate parties to include administrative staff and BC/AOs. Ensures errors are corrected in appropriate systems and verifies accuracy of metrics reported.
•Communicates with BC/AOs of Independent Contractors (ICs), Independent Service Providers (ISPs) and temporary agency employees regarding day-to-day operations including IC/ISP requested load plan changes and implements these changes into the Vision/VRP systems. Reviews operational metrics with BC/AOs that will affect daily planning and performance including service and customer satisfaction
•Investigates customer service complaints to include disputed deliveries, missing packages, early and late pickups, etc. Communicates resolved issues with customer directly to ensure customer satisfaction
•Escalates unresolved issues with BC/AOs to appropriate management
•Maintains and updates vehicle maintenance information on all temporary and/or company-owned assets. Responsible to ensure contractually agreed upon standards and Department of Transportation (DOT) requirements are adhered to for both company and vendor equipment
•Creates and maintains files for company and vendor equipment and ensures that all relevant insurance and maintenance documents are accurate and up to date.
•Creates and maintains files in accordance with DOT regulations for all drivers (IC, ISP and Temporary)
•Assists in the development and implementation of the corrective action plans if any discrepancies or violations are found in the Business Control Self Assessment (BCSA) tests for the appropriate area
•Coordinates the dispatch of linehaul transportation equipment. Accurately enters all dispatch events into the online system to ensure timely delivery and pickup of trailers. Completes yard inventory to verify location of equipment
•Investigates and reports linehaul schedule delays, accidents and equipment failures and implements contingency plans which ensure on-time load delivery in the event of an en-route trailer breakdown or accident
Minimum Education
• High school diploma or GED required; Bachelor's degree in , Business, Logistics or a related area preferred
Minimum Experience
• Administrative support, customer service or dock operations experience preferred
Required Skills, Abilities and / or Licensure
•Customer service skills necessary to effectively and professionally respond to requests and issues
•Time management, organizational and multi-tasking skills necessary to work in a fast-paced team environment, handling various tasks and changing priorities, while maintaining a high attention to detail and accuracy to achieve daily assignments and goals
•Verbal and written communication skills necessary to communicate with various audiences
•Ability to read, interpret and draw conclusions from numerical data and written information
•Software skills, including use of Microsoft Office software and web-based applications
•Knowledge of concepts, practices, procedures and transportation regulations used in Pickup and Delivery and Linehaul field operations, including Department of Transportation (DOT) regulations
Other Job Description Information
Part Time
% of Travel for the Position: 0%-25%
Address: 10301 Bennett Parkway
City: Zionsville
State: Indiana
Zip Code: 46077
Domicile Location: P461
EEO Statement
FedEx Ground is an equal opportunity / affirmative action employer (Minorities/Females/Disability/Veterans) committed to a diverse workforce
Search Engine Description: Administrative
Contractor Relations
General
Supply Chain & Logistics
Transportation Services
Warehouse & Distribution
Fedex Ground